FAQ's Teeth Whitening
Why choose TeethWhiteningKits2You over a dentist?

Our teeth whitening gels were developed and manufactured in Europe and have passed all EU and Trading Standards legislation. The same gels are regularly used by dentists worldwide. This means that our kits are as good as and as safe as what your dentist would use. The real difference is the cost. We do not have the overheads (or the profit margin!) that your dentist does which means we can pass those savings on to you.
How long does it take for my teeth to be whiter?
You will probably notice some tooth whitening after just a few treatments. But you will really notice a change after about 7 treatments - which is 1 to 2 weeks depending on how often you do the treatment. Your teeth will then continue to get whiter after each treatment until you get the results you want.
I've never whitened my teeth before - is it difficult?
Simply put - no! Full instructions come with all of our products. Our kits are easy to use. The trays (or moulds) we use in our kits are not the thermo mould type which you have to heat up and bite into - we use dual arch moulds where you only have to add the gel to the top and bottom sides of the tray and place in your mouth for up to an hour a day. Much easier and much more effective.
How does the teeth whitening process actually work?

The whitening process is actually using sodium perborate as the active ingredient. This is a safe and well tested process which has been in use for many years and works for more than 95% of people. Now for the science! The sodium perborate breaks down and the oxygen produced acts on the stained tooth which is then oxidised into a white colour without affecting your teeth or the tooth enamel.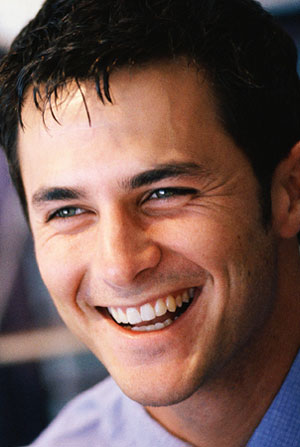 I have sensitive teeth - do you sell bleach free, non peroxide products?
Yes we do - everything we sell is non peroxide teeth whitening products. There is a kit, a pen and a whitening foam. It is our newest range and is bleach free and therefore particularly suitable for people with sensitive teeth.
Will it whiten my crowns, veneers, fillings and other dental work?

No. It only works on your natural teeth. So care must be taken to ensure that your natural teeth are only whitened to the colour of your dental work.
How long does it last?

This really depends on how you treat your teeth after the whitening process. There is no reason why it should not last for 2 or 3 years. There are products available on our website to help you keep your teeth whiter for longer as part of your daily routine. Alternatively, some people like to do a "top-up" every 6 to 12 months.
Is it safe to whiten my teeth at home?

Yes. Our products all comply with tough EU and UK regulations. They all come with full detailed instructions and are easy to use.
Are there any potential risks or side effects?

Our products are zero peroxide so risks and side effects are highly unlikely. Some people can get temporary tooth sensitivity during the process. Some get gum discomfort. Both of these usually disappear within a few days of starting the process and will completely disappear when you stop or finish the treatment. Pregnant or breast feeding women should not engage in dental whitening.
Can I use your teeth whitening gels in trays I bought elsewhere?
Yes. You can buy our gel refills and safely use them in other dental trays or moulds.
I lost my instructions - do you have them on your website?

Yes. Click on instructions for full details.
I have a tooth missing - will this affect the process?
The simple answer is no.
---